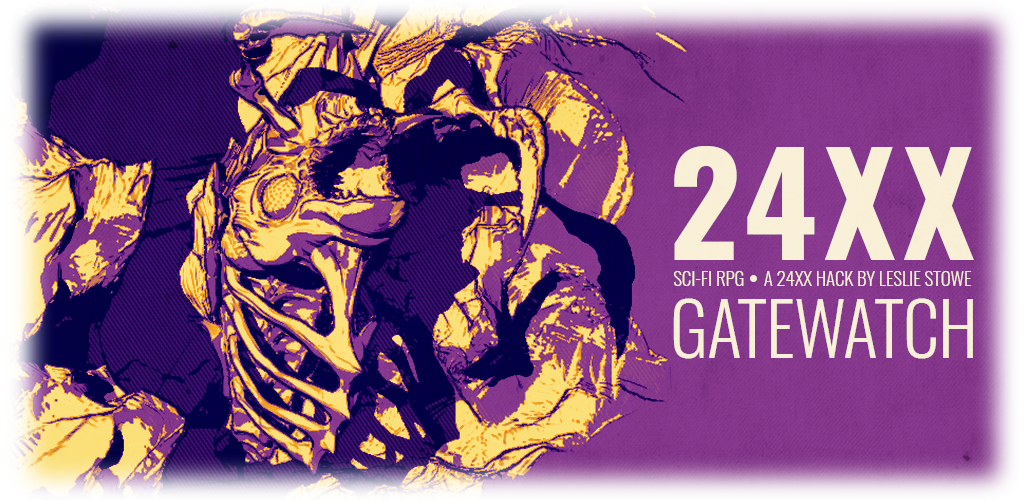 24XX: Gatewatch
24XX: Gatewatch
After the War of the Righteous, anomalies started forming across the galaxy. The Known Races built Gateways that harnessed these rips in reality to travel vast distances in mere minutes using the interdimensional highway known as the Between. Within these rips, strange energies known as Strata were found. It was found that certain individuals could harness these energies to gain strange powers called Blessings. You are a team of Blessed Gatewatchers tasked with ensuring the safe travel of its users from planet to planet through the Between, for you are not alone in the vast expanses between anomalies.
Create a Blessed Gatewatcher
Fight interdimensional creatures in the Between
Protect those travelling across the Known Worlds
This is a hack of 2400 by Jason Tocci, made for the 24XX jam.
Banner and cover made by myself. Check out my other work here.
Download
Click download now to get access to the following files:
Gatewatch_v1.0_singles.pdf
2 MB
Gatewatch_v1.0_spreads.pdf
2 MB